Demoucelle Parkinson Charity volunteers are once again selling tulip bulbs to support Parkinson's disease research. If you would like to join the team or buy some packets of tulip bulbs, please email anne-marie@demoucelle.com
---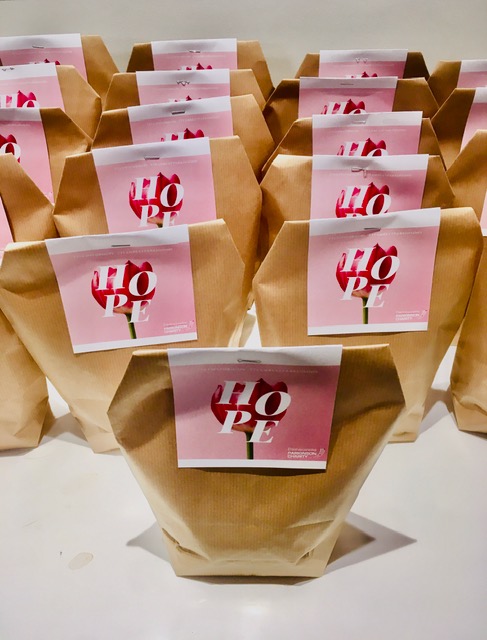 In 2020, passionate gardener Isabelle came up with the idea of buying tulip bulbs from the Netherlands and selling them to friends and family to help find a cure for Parkinson's disease.  She initially set a target of selling 500 ''Tulips for Hope'' packets, but she and her team of volunteers found that demand was so high that they had to twice re-order bulbs. By early December, the team had sold over 1,000 packets and raised 13.791,69 euros for Parkinson's research!
"I think it worked because the concept is simple, the symbolism is strong and everyone feels good about the transaction," she said.
"Not only is a red tulip the international symbol for Parkinson's disease but the idea of planting bulbs in autumn to enjoy the benefits at a later date represents the idea of investing in research now to ensure a cure in the future. By buying our tulip bulbs people get to feel good about supporting a charity AND seeing tulips in their garden around the time of World Parkinson's Day on April 11th. It's a real win-win!"
Following last year's success, Isabelle and her team have again ordered tulip bulbs and will be preparing the ''Tulips for Hope'' packages for sale from October through to December.
"This year, we are being more ambitious and will have 900 packets to sell initially and we hope that demand will once again be high and we will need to re-order," Isabelle said.
"We really hope more people will help us sell the bulbs so that we reach more people, raising awareness about Parkinson's disease at the same time as raising funds for research."
The tulips Isabelle has chosen for ''Tulips for Hope'' 2021 are a mix of red and red/white.  They will make a very striking display next Spring around the time of the World Parkinson's Awareness Day on Monday, April 11th .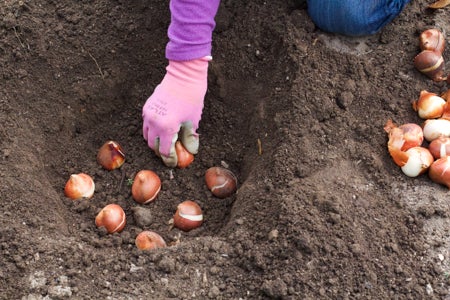 Isabelle encourages people to buy the bulbs for themselves – whether in gardens, on balconies or in containers – or as gifts for friends, dinner favours or even an activity that grandparents can share with their grandchildren.
If you would like to help Isabelle with her fundraising outreach by selling 20 ''Tulips for Hope'' packets to friends, family and colleagues, please send an email to anne-marie@demoucelle.com.  And, of course, if you would like to buy some, please send your request along too to the same email address!
THANK YOU!
————
DETAILS :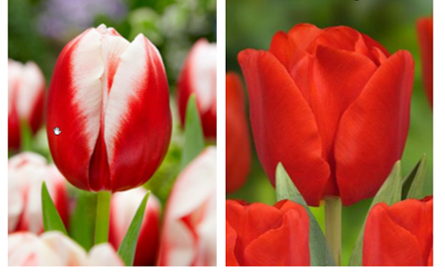 1 packet of 20 red and red/white tulip bulbs (size 10/11) – 15€
NOTE: If you buy 9 packets, the 10th will be free!
If you are interested in selling or buying some of these bulbs, please send an email to: anne-marie@demoucelle.com