Demoucelle Parkinson Charity volunteers are once again selling tulip bulbs to support Parkinson's disease research. If you would like to join the team or buy some packets of tulip bulbs, please email anne-marie@demoucelle.com
---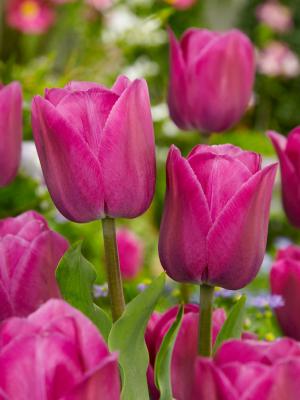 Demoucelle Parkinson Charity volunteers are once again selling tulip bulbs this autumn in support of Parkinson's disease research.
This year, passionate gardener Isabelle has decided to sell packets of bulbs that will produce pink tulips.
"While the official symbol for Parkinson's disease is a red and white tulip, we have decided to vary the colours we offer each year in the hope that people will buy our bulbs annually and thereby bring variety to their gardens and support Parkinson's research,'' Isabelle said.  "This year's deep pink will create a striking display in gardens and containers next Spring."
Each packet of 20 bulbs will be sold for 15 euros and Isabelle's aim is to sell 900 packets with the help of 45 volunteers. The bulbs will be available from the end of September until early December and Isabelle is hopeful that more people will join the volunteer sales team.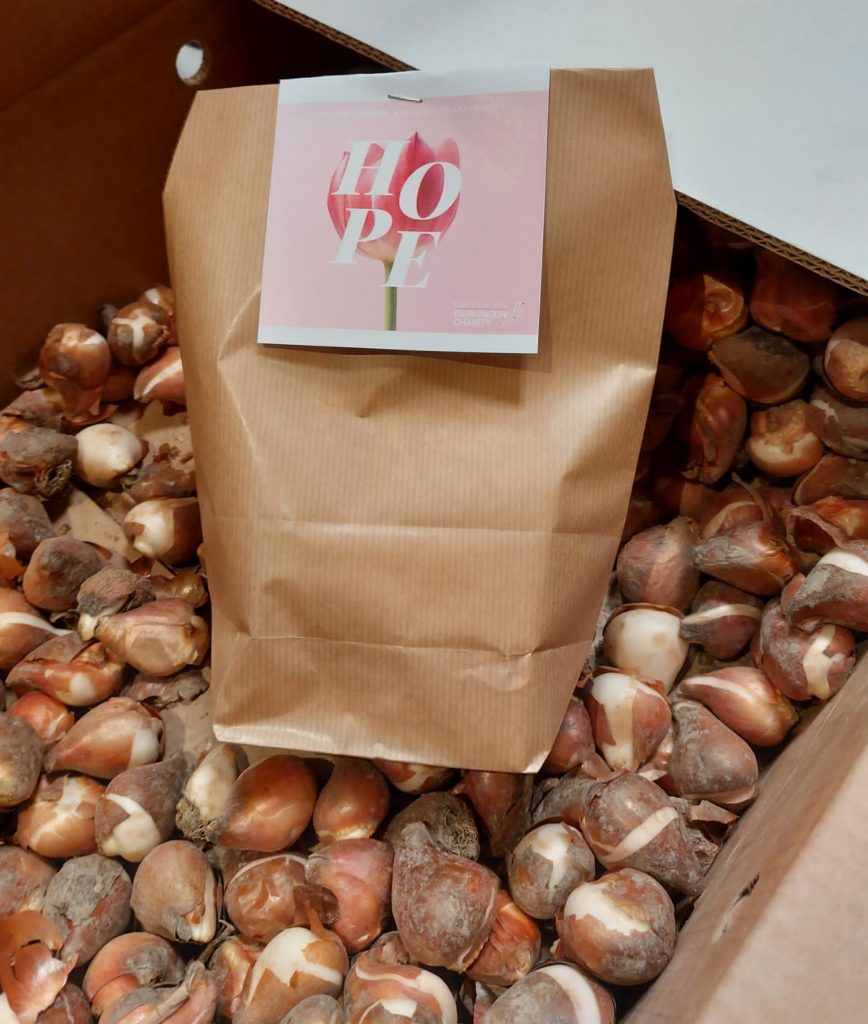 "It is a wonderfully simple way to get involved. Selling 20 packets of tulip bulbs to friends, family and colleagues is a manageable target both in terms of time and energy. Every sale sparks a conversation about Parkinson's disease and helps to fund a promising late-stage research project,'' she said.
The international symbol for Parkinson's disease is a red tulip and over the past two years the 'Tulips for Hope' fundraiser has raised around 25,000 euros. Isabelle encourages people to buy the bulbs for themselves – whether for their gardens or containers – or as gifts for friends, as dinner favours or even as an activity that grandparents can share with their grandchildren.
If you would like to join the team or buy some packets of tulip bulbs, please email anne-marie@demoucelle.com
THANK YOU!
DETAILS :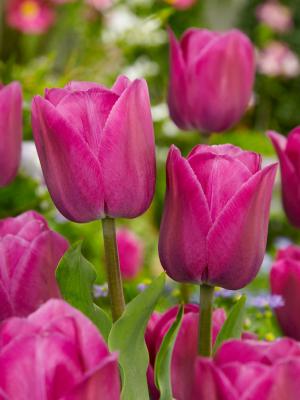 1 packet of 20 pink tulip bulbs (size 9/10) – 15€
NOTE: If you buy 9 packets, the 10th will be free!
If you are interested in selling or buying some of these bulbs, please send an email to: anne-marie@demoucelle.com