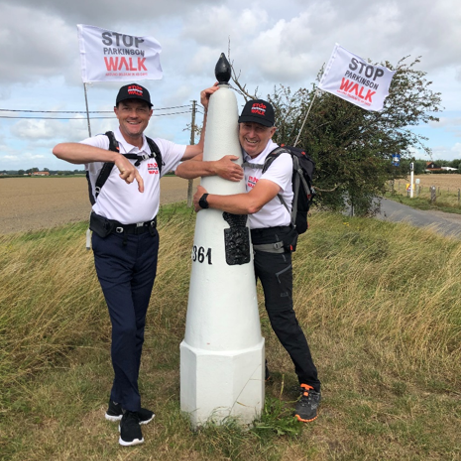 During the 1,500 km Stop Parkinson Walk around Belgium's borders, it's creator Parkinson's patient Ivo de Bisschop took to cuddling every border post he, his friend Wouter Degraeve and their accompanying team came across on route.
Meanwhile, professional and amateur artists were hard at work transforming miniature wooden versions of these border posts into works of art in order that they could be auctioned off and add to the Stop Parkinson Walk's already impressive fundraising total of 325,000 euros.
                                         


Professional Belgian artists Jan Latinne, Tom Herck and Piet Stockmans as well as other well-known and amateur artists and even famous Flemish personalities were given carte blanche to transform one of the 74 wooden boundary post statuettes into beautiful, unique and expressive works of art.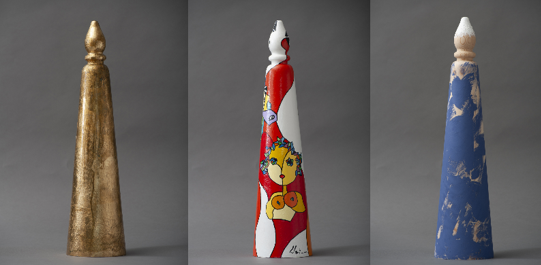 Tom Herck                        Jan Latinne                     Piet Stockmans
Adi Steurbaut not only painted a border post, but also donated a piece of art made up of two canvases: The eel dance or the large palonaise.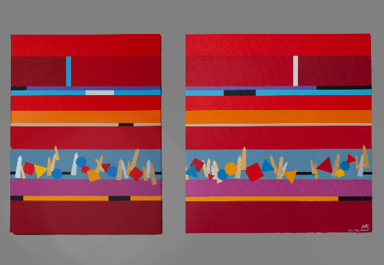 Adi Steurbaut      
From 10 a.m. on Sunday November 15th , you will be able to bid on these 74 works of art via the online auction website Vavato. Vavato supports the Stop Parkinson Walk and is kindly waiving its 17% auction fee. Bidding will close on Monday 30 November at 8 pm.
Do not miss this opportunity to snap up a unique item and support vital research to find a cure for Parkinson's Disease!
You can view the entire collection via this online catalogue!
https://vavato.com/en/homepage/charity-auction-stop-parkinson-walk