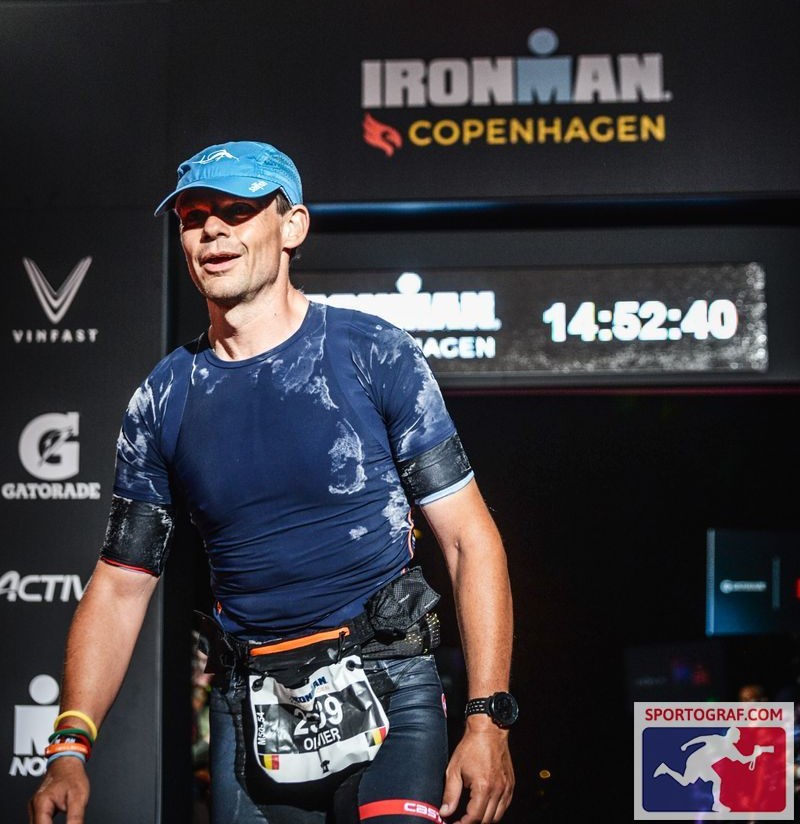 Meet Olivier Deharynck, a 51-year-old sports coach diagnosed with Parkinson's disease.
Olivier volunteers for the Demoucelle Parkinson Charity by coaching 'Run, or Walk, for Parkinson' participants for the annual Brussels 20k.
Below he recounts his experience training for and completing the Copenhagen Ironman in August 2022 as well as why he supports the Demoucelle Parkinson Charity.
 ——–
My name is Olivier, I'm 51 years old and I've always been a sports fan. My passion: triathlon. After having started with competitions on 1/4 and 1/2 distances, I decided to participate in the Ironman (3,8 km swimming, 180 km cycling and 42 km running). As time went by, I stopped progressing and worse, I regressed.
Parkinson's disease took over and didn't allow me to participate in the race of my dreams, especially as it was difficult to find medication to match the race time (around 15 hours). After searching for (a solution), BINGO, I met an Englishman whose situation was similar to mine and who had crossed the finish line, so it was possible!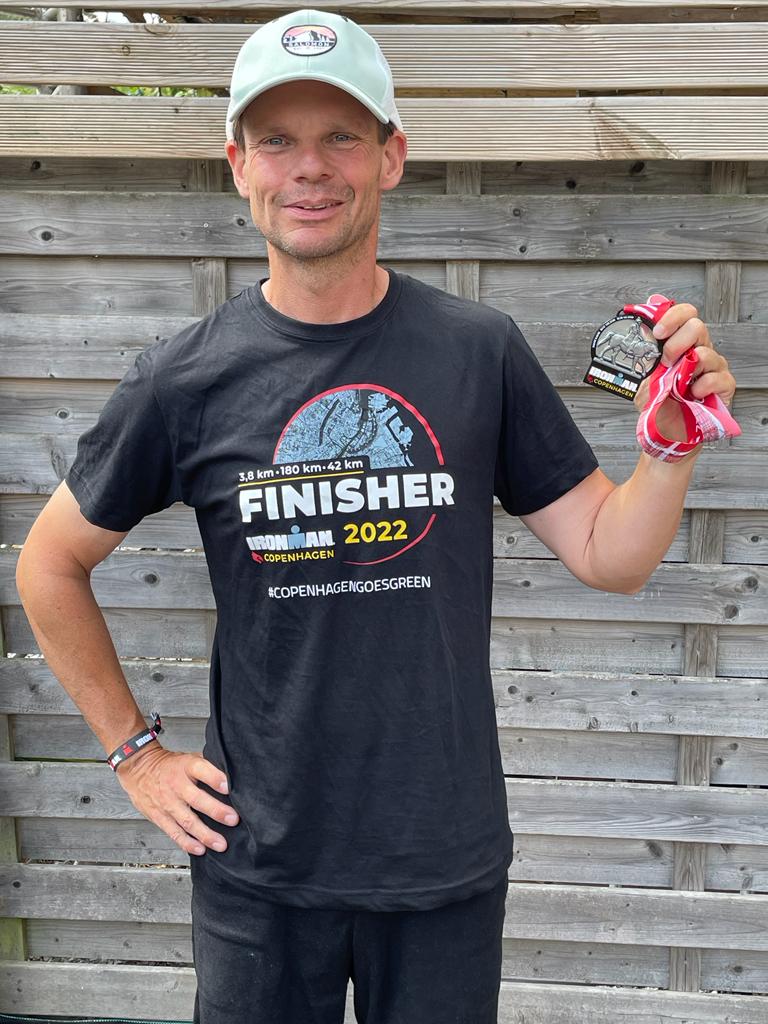 Thanks to training and perseverance, on Sunday 21 August, I threw myself wholeheartedly into the adventure and here I am back in Belgium with my medal and my joy at overcoming myself and my illness.
I wanted to share my experience not to make myself look good but because I would like women and men diagnosed with this disease to know that everything is possible, that there are ways to fight Parkinson's by moving, walking, swimming. I would like my story to give courage, hope and determination to all those who need it.
How do you support the Demoucelle Parkinson Charity?
By supporting and advising the charity's athletes to tackle their challenges. 
Why have you chosen to support research to find a cure for Parkinson's disease?
Because I have Parkinson's disease myself.
What impact has Parkinson's disease had on you personally?
I see life differently and enjoy every moment.  For the rest, it is a daily struggle that you have to learn to live with.
What do you want people to know about Parkinson's disease?
If they are not impacted by it either directly or indirectly, then nothing.
What is your favourite motto to guide your life?
I am very lucky because I have a lot of support. As a result, I have the privilege of being able to say to myself that: the glass is half full and to enjoy everything that life and wonderful encounters can offer.