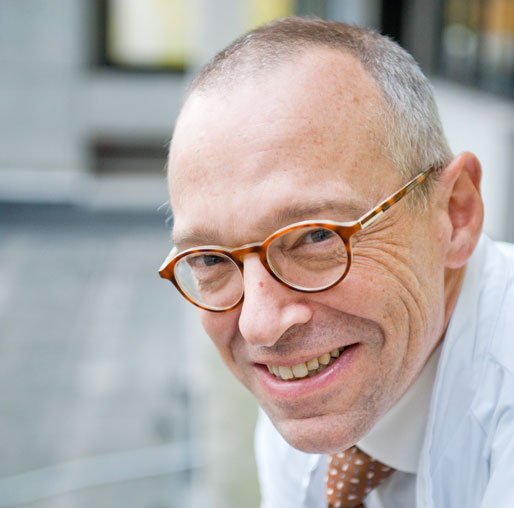 Name 
Prof. Dr. Patrick Cras
Job 
Professor of Neurology – Head of Service
Department Chair of Neurology
Neurology Department , UZ Antwerpen




What's your background?
I am a neurologist at the University of Antwerp.


What research are you doing in the field of Parkinson's disease?
Research into early non-motoric symptoms.


Where are you doing this research?
In the University Hospital of Antwerp, but in collaboration with a large number of colleagues in other hospitals.


What has driven you to do research on Parkinson's disease?
To better understand how Parkinson's disease originates and evolves in order to enable early diagnosis and treatment.


What are the latest research breakthroughs in the Parkinson's domain?
Genetics has taught us a lot about the risk of developing the disease, its course and the effect of treatment.


When do you think there will be a solution to Parkinson's disease?
Curing the disease will still take a long time, but day after day we obtain better results in improving the efficiency of the treatment.


You also participate to Run for Parkinson and you are a supporter of the Demoucelle Parkinson Charity, what motivates you?
I believe that exercise is one of the pillars of a successful treatment, so every step in the 20km of Brussels is a step in the right direction.


What is your favorite quote?
"Choose a job you love, and you will never have to work a day in your life" – Confucius