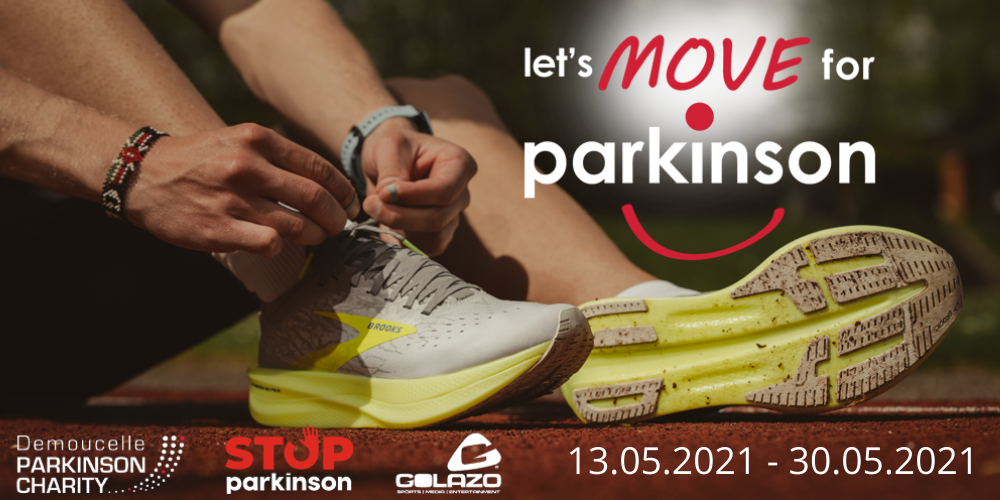 In May, the Demoucelle Parkinson Charity and Stop Parkinson are encouraging as many people as possible to be active and to set their own personal exercise challenge: to complete a virtual route around Belgium and raise funds to find a cure for Parkinson's Disease.
Because Parkinson's Disease is personal. It affects, or could affect, us all.
It might be the neurodegenerative condition affecting your father, or your friend. It could be why your neighbour struggles to walk, talk, eat and even sleep! And, without a significant research breakthrough, this devastating disorder could, unexpectedly, affect you.
Right now, we don't know why the brain stops producing sufficient dopamine; we don't know who will develop the tremors or stiffness that often characterise this disease; and we don't know how to cure it!
However, we do know that there are 40,000 patients in Belgium whose lives (along with those of their loved ones) are severely impacted and that, as more of us get older, this disease will claim more victims.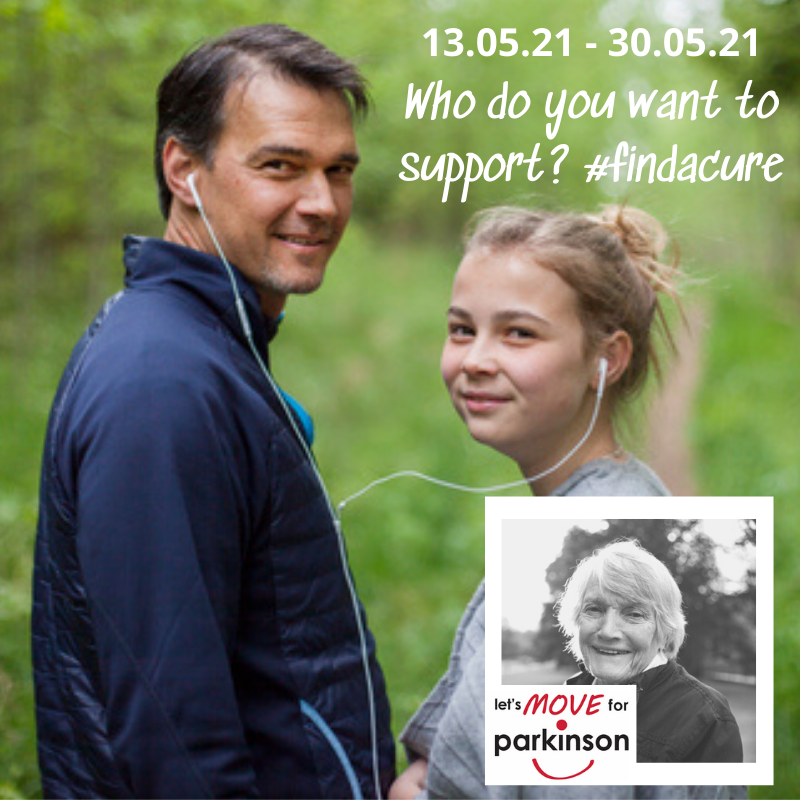 Will you walk or run to show support and raise funds for vital research for your father, neighbour or friend? Or, will you take part for your own future brain health, and that of your children?
Between May 13th and May 30th, you can choose to walk either 1km, 5km or 10kms or run 5kms, 10kms or 20kms while using special app My Trace to track your progress and listen to messages of encouragement from Parkinson's patients, researchers, and Belgian celebrities.
Some incredible artists have even prepared a special Spotify playlist to keep you motivated and once you have completed your personal challenge, you will receive a digital medal to share and inspire others.
We hope many people will set themselves a personal challenge, participate in 'Let's Move for Parkinson' and support vital research to cure Parkinson's Disease.

Will you be part of finding a cure? Register for '

LET'S MOVE FOR PARKINSON

'!
This challenge is open to everyone! Using the My Trace app, you can track your progress on a virtual map of Belgium, receive encouragement and updates along the way and a digital medal at the end to share on social media.  

[Don't worry, you don't personally have to go the full 1297km around the country! The app will help you do that! Collectively, we hope to achieve many laps!)
DATES: Between Thursday, May 13th (Ascension) to Sunday, May 30th (Trinity)
TIMING: You can select one of six daily 'departure waves' and join the virtual route around Belgium at a time that is convenient to you, or to your friends and colleagues with whom you wish to feel connected (or compete against).  
PERSONAL CHALLENGES:   
Walk – 1km, 5kms, or 10kms           
Run – 5kms, 10kms, or 20kms
WHAT TO DO NEXT:  
Register for the event anytime between World Parkinson Day on April 11th and  May 30th.

https://www.letsmove.com/fr/event/let-s-move-for-parkinson

    
Donate as much as you can. (Minimum 10 euros).  
Ask friends and family to motivate you during your challenge with personal messages that they can easily record beforehand via a dedicated link.
Create your own personal online fundraising page and encourage others to support Parkinson's research in your name. 
On the day itself, log in to the My Trace app, join your ''wave'' and set off on time!
Have fun listening to the messages that have been recorded for you, a Spotify playlist specially created for you, and feeling connected to a community of people for whom Parkinson's is also personal.
Share your digital medal and inspire others to set their own personal challenge!  
FOR DETAILED INFORMATION: 
Please visit: https://www.letsmove.com/fr/event/let-s-move-for-parkinson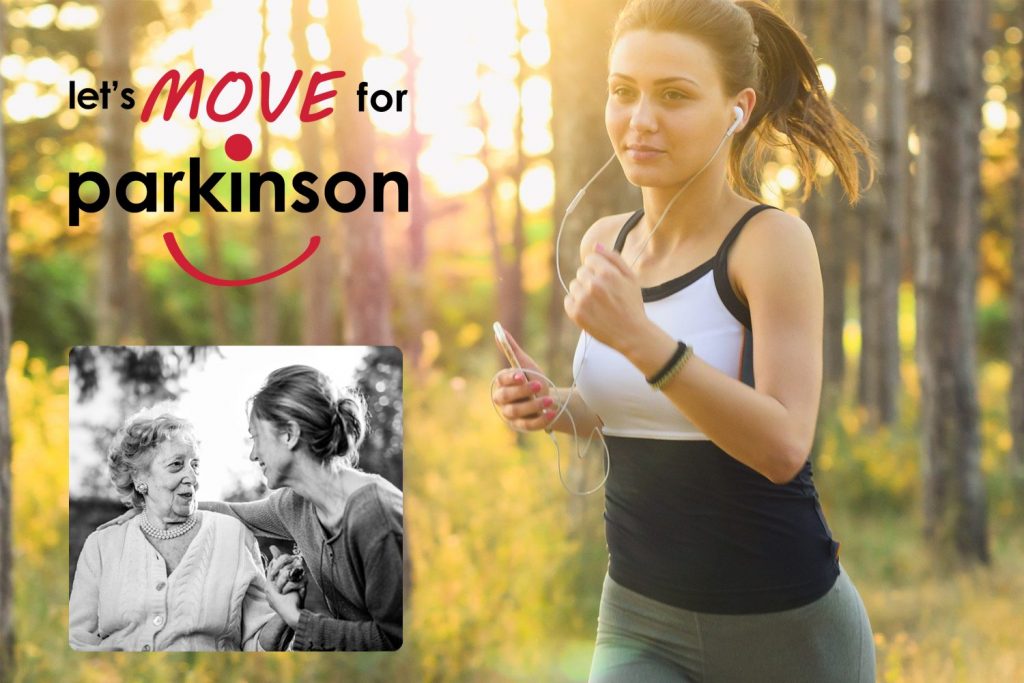 Parkinson's Disease is a neurodegenerative condition impacting the central nervous system and affecting movement, often including tremors or stiffness.
Currently, there is no way to accurately predict or prevent Parkinson's Disease.
There is no known cure, and available treatments only temporarily mask symptoms.
In Belgium, it is estimated that 40,000 people are living with Parkinson's Disease.
Worldwide there are an estimated seven to 10 million people with the condition.
As our population ages, these numbers are expected to double in the next 25 years.