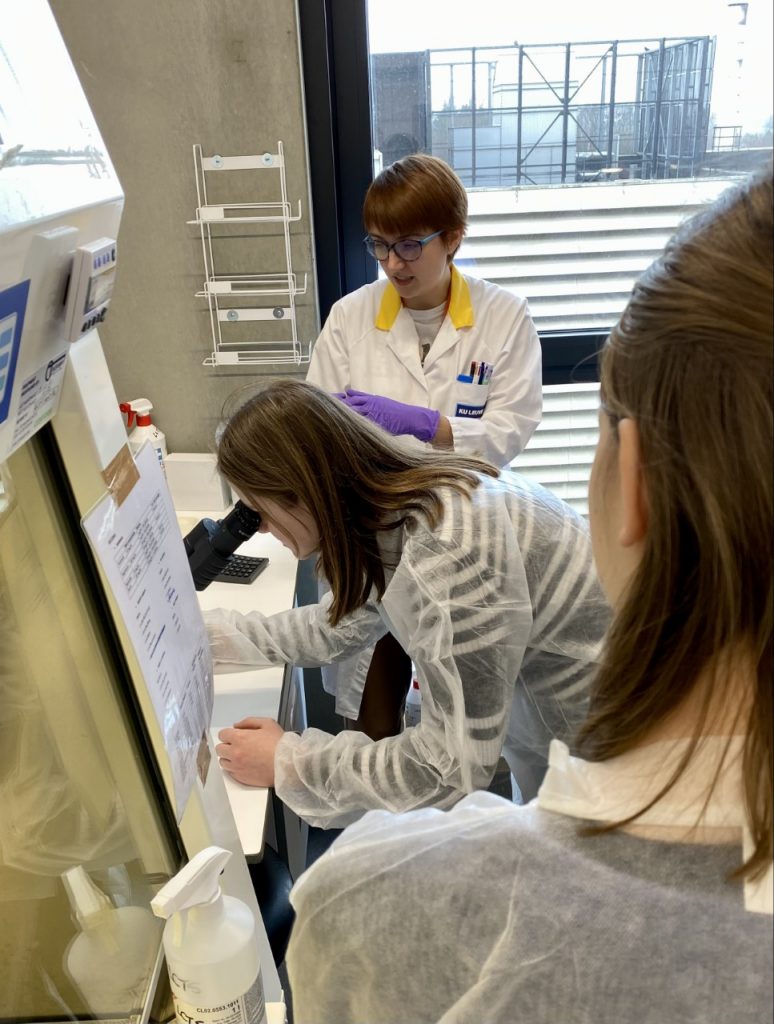 Western blotting. Cell culture. Fluorescent microscopy. …… ???
These and many more scientific terms came up when the Demoucelle Parkinson Charity organized a visit for school students to a university laboratory earlier this month in the hope of inspiring a new generation of scientists to help find a cure for Parkinson's disease.
Aged between 14 and 17, the students came from three different schools where they had organized awareness-raising and fundraising activities in support of Parkinson's research. Many of them are already interested in pursuing a scientific or medical career and so were eager to tour Prof. Dr. Peter Vangheluwe's Laboratory of Cellular Transport Systems at KU Leuven. Vangheluwe and his international research team are investigating many diseases including Parkinson's disease and have received support from the Demoucelle Parkinson Charity for some of their research.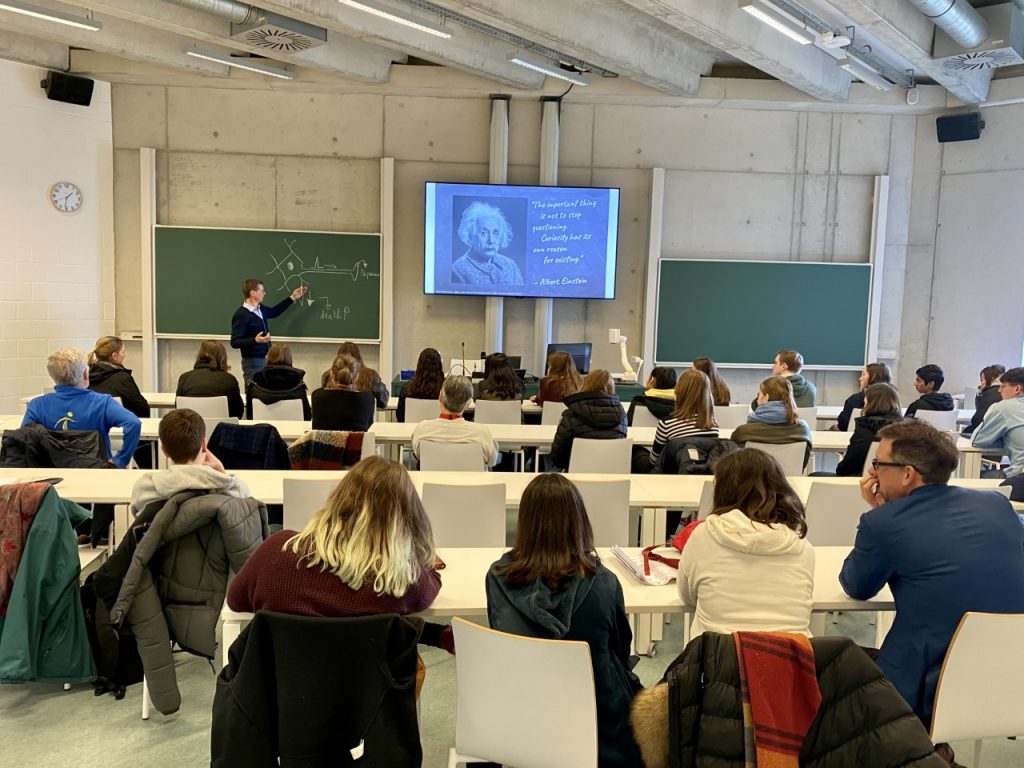 The afternoon began with a fascinating and engaging presentation by Prof. Jan Eggermont, who teaches cell biology and physiology at KUL's Faculty of Medicine, about the main characteristics of Parkinson's and the specific Parkinson's-related research projects underway at the laboratory. Students and their teachers were then issued with lab coats and divided in small groups to view short demonstrations of scientific techniques and even try some themselves.
"It was brilliant,'' was the unequivocal feedback provided by one student.
On behalf of the students and teachers, we wish to extend our sincere thanks to Professors Vangheluwe and Eggermont, KUL coordinator Marleen Schuermans, the team of researchers and everyone else who was involved.