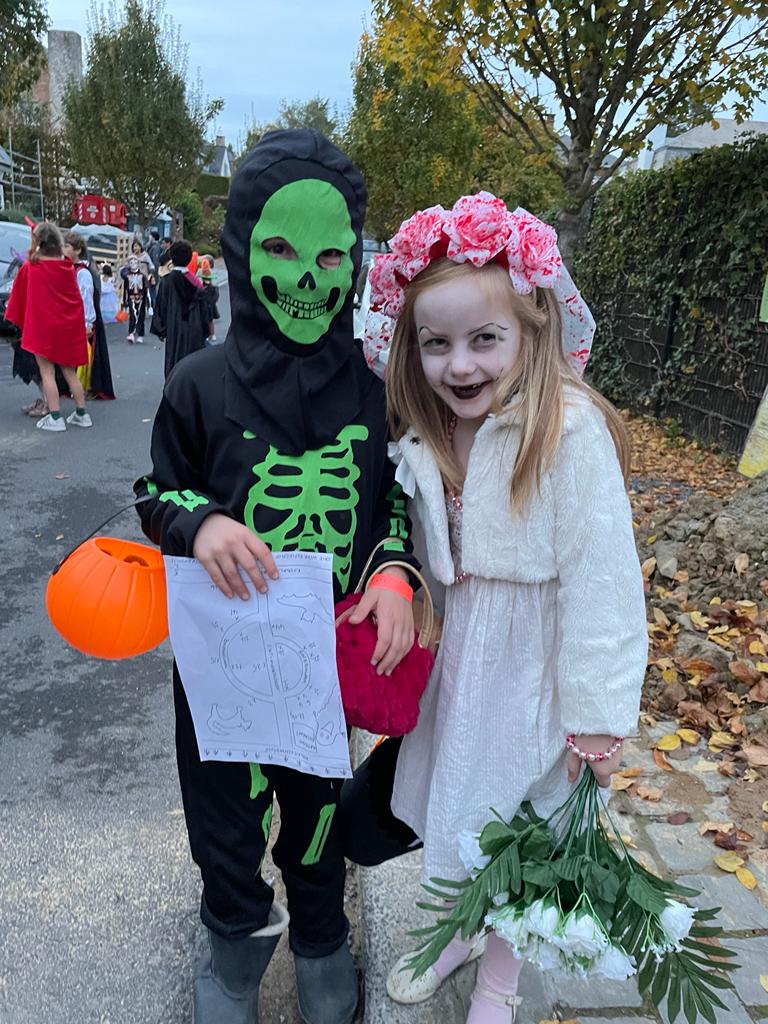 This Halloween, DPC volunteer Nikla invited the families and siblings of her daughters' classmates to a 'Pasta for Parkinson' event at her home before the little ghosts, vampires and witches went trick-or-treating in her neighbourhood.   
25 bowls of Pasta served @ 5 euros/bowl, minus expenses = 86.62 euros raised for Parkinson's research, no hungry ghouls or monsters and lots of Halloween fun.
————–
Every year our neighbourhood hosts a Halloween event and it has become an unmissable moment in our family's calendar … and eagerly anticipated by our three girls' schoolmates!
The houses are incredibly well decorated and for two hours children can visit around 20 homes … if they dare … to collect sweets.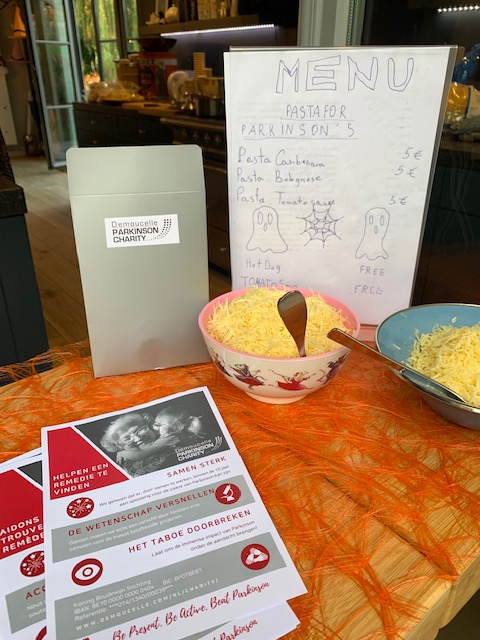 To prolong the enjoyment, we always host a get-together beforehand at our house so the children can admire each other's costumes and makeup and eat something substantial and wholesome (rather than just sugar!!).  This year, we decided to add pasta to the menu and to sell it in support of Parkinson's research. Importantly, I made it clear in the invitation that pasta would be an optional extra at 5 euros/bowl. Everyone reacted positively.
I decided to prepare a vegetarian tomato sauce, a Bolognese sauce and a carbonara sauce and spent the day of the event shopping, cooking and setting up. It wasn't a great deal of extra work compared to the other years and my mother-in-law and a friend helped me to serve the pasta which made it fun to be in the kitchen.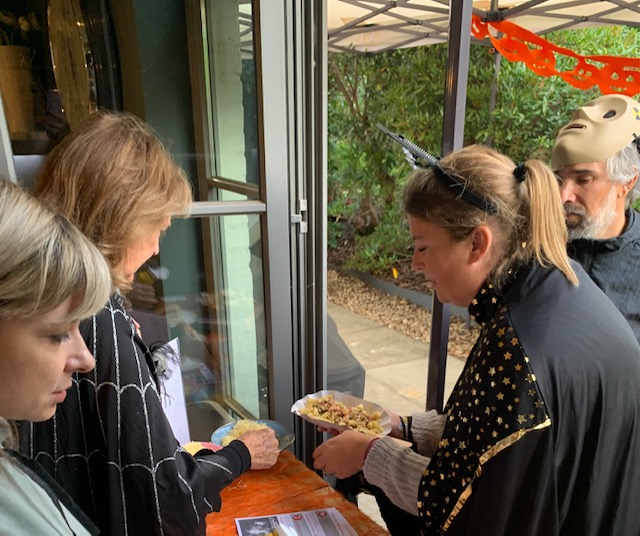 We sold 25 bowls of pasta that evening (carbonara was the most popular) which, after deducting the cost of the ingredients, amounted to 86.62 euros in support of Parkinson's research.
Of course, this alone is not going to help find a cure for this terrible disease but every little counts and all the families that came to our event now know more about the impact of this neurodegenerative condition.
I will definitely repeat ''Pasta for Parkinson'' next year and hope that other people might consider doing something similar. It is such an easy concept and can be done on a small scale as I did it, or organised at a school, by a scouting group or by a company. Perhaps you might speak to the catering team at your organisation to see if they would be prepared to host a ''Pasta for Parkinson'' event?
I would be happy to brainstorm with anyone that might be interested and to support you in your planning.