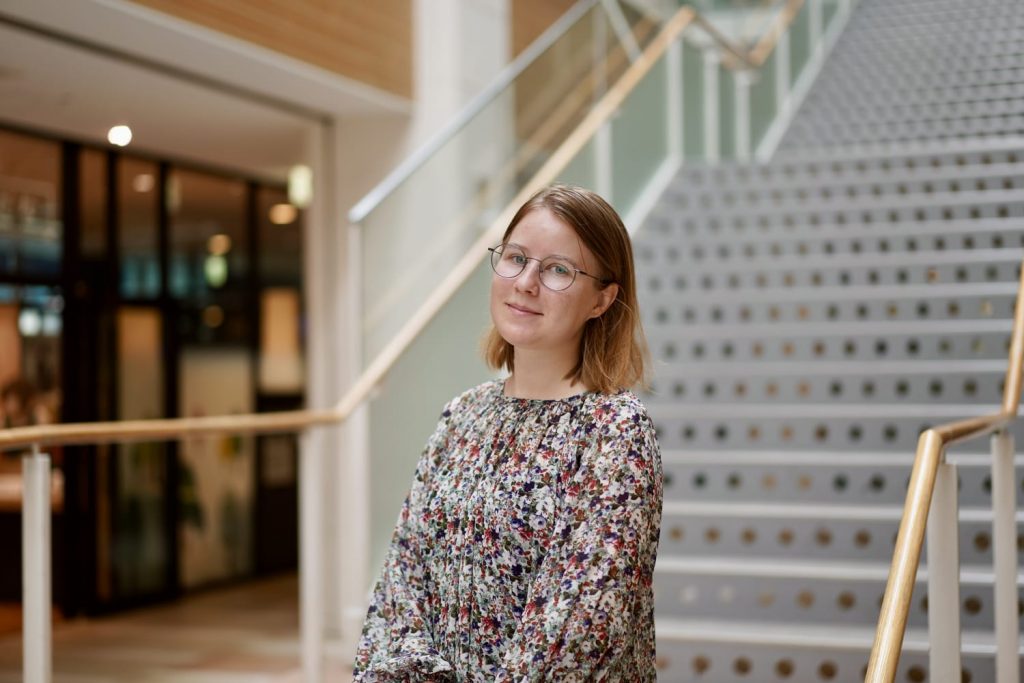 Alexandra, along with three friends (Louise, Fatih,Reáne) ,  are hosting a cycling fundraising event in Ghent on Sunday 30th April  at 12:30h to 15h, as well as a weeklong Strava race.
You can register for one, or both, here.  
---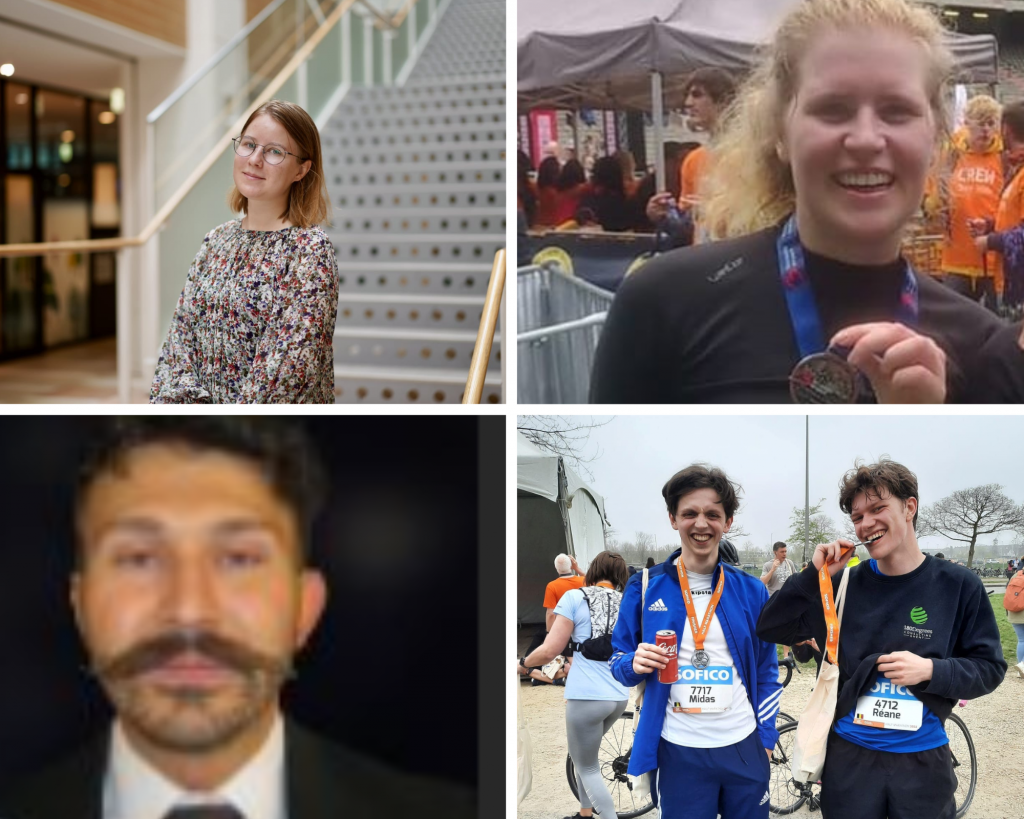 Can you tell us about yourself ?
My name is Alexandra, I am 24 and I am a student. Together with three friends, I am organizing this event as part of the Sports & Outdoors Commission of the Belgian Leadership Project, a program that aims at connecting talented young minds from across Belgium and developing their internship.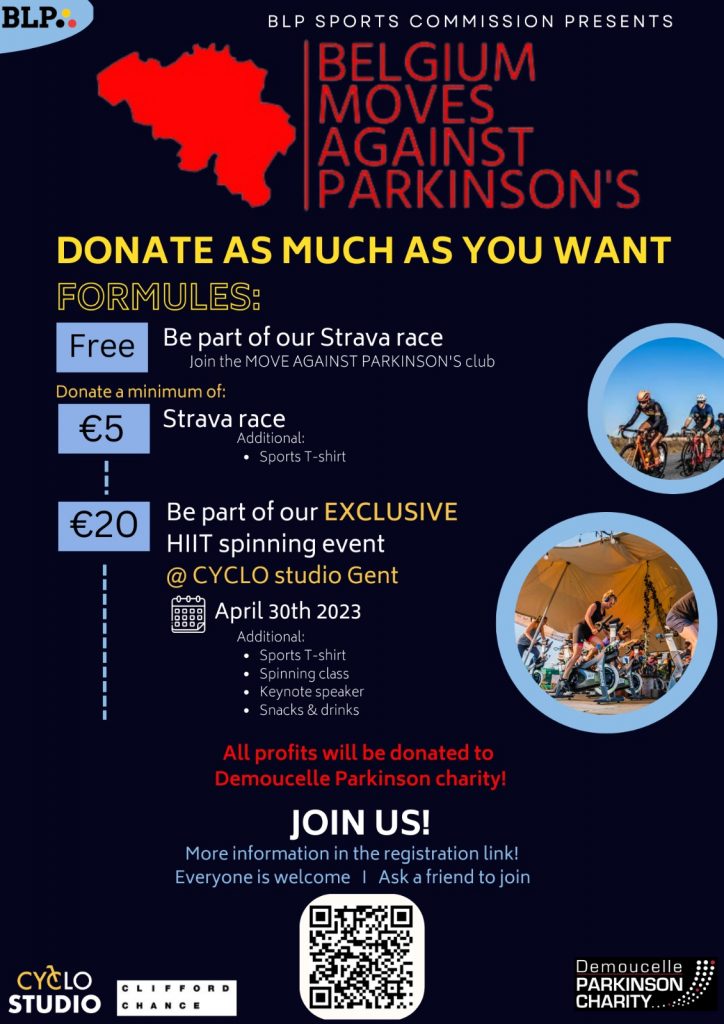 In what way are you supporting the Demoucelle Parkinson Charity?  
We are organising the « Belgium moves against Parkinson's" event to raise funds for research and awareness of Parkinson's disease.
The main event will take place on April 30, 2023 and consists of a High Intensity Interval Training workout at Cyclo Studio Ghent. The workout will be followed by a presentation by Toshoni Van Craen, a former professional road racing cyclist.
Why have you chosen to support research to find a cure for Parkinson's disease?
My grandmother has Parkinson's disease so supporting charities that focus on research to find a cure for Parkinson's and that are dedicated to improving the quality of life for people with Parkinson's disease is very important to me.
What impact has Parkinson's disease had on you personally?
Having a family member with Parkinson's takes a big emotional toll on me and my family. Witnessing the gradual progression of the disease and seeing the challenges that come with it is deeply saddening.
What do you want people to know about Parkinson's disease?
I want people to know that Parkinson's disease is not just a disease that affects the elderly. It can strike anyone, at any age, and it can be incredibly devastating for everyone involved. Parkinson's disease is a debilitating condition that can have a profound impact on both the person with the disease and their loved ones. It's not just a physical ailment, but it can also be emotionally and socially challenging for everyone involved. It's a disease that slowly robs people of their ability to do the things they love, to communicate, and to take care of themselves.
But there is hope. Many organizations and charities are dedicated to finding a cure for Parkinson's disease. Continued research and support can make a difference in the lives of people affected by this disease.
What advice would you give to others who want to organise an event to support Parkinson's research?
Organizing an event to support Parkinson's research can be a great way to raise awareness and funds for this important cause. The experience is both rewarding and challenging. It takes a lot of hard work and dedication to make the event a success.
My advice to others to those who want to organize such an event is to be committed to the cause. This will help you to stay motivated and to overcome any obstacles that you may encounter. It is also important to plan ahead and to have a clear goal in mind. Whether you want to organize a walk, a charity auction, or a bake sale, you need to have a solid plan in place and a clear idea of how you are going to raise money for Parkinson's research.
Finally, I would say that it's important to have a support system in place. Don't be afraid to reach out to your friends, family, and community for help and support. Organizing an event can be overwhelming, but with the help of others, you can make a real difference in the fight against Parkinson's disease.
What are your favourite mottos/advice for life?
You never lose, you either win or learn.