Demoucelle Parkinson Charity volunteers are once again selling tulip bulbs to support Parkinson's disease research. If you would like to join the team or buy some packets of tulip bulbs, please email anne-marie@demoucelle.com
————————————————————————–
The annuals that fill our balcony and patio planters have finished flowering. It's time to replace them.
Here's how to prepare planters that will bloom from autumn to spring.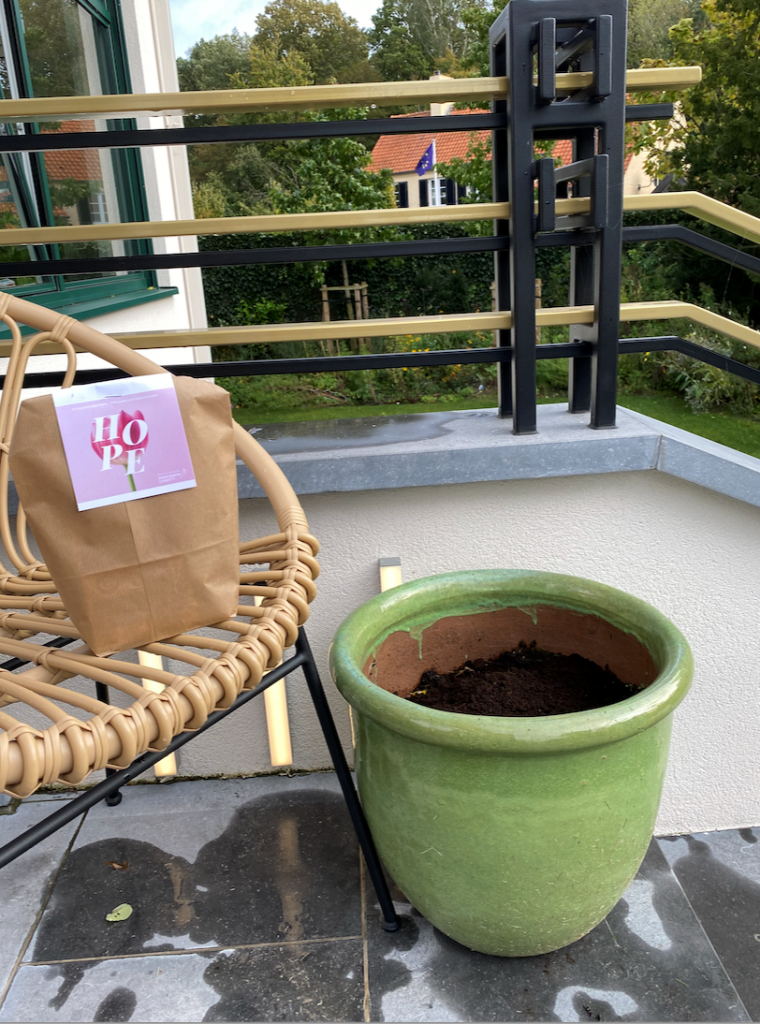 Fill your planter with soil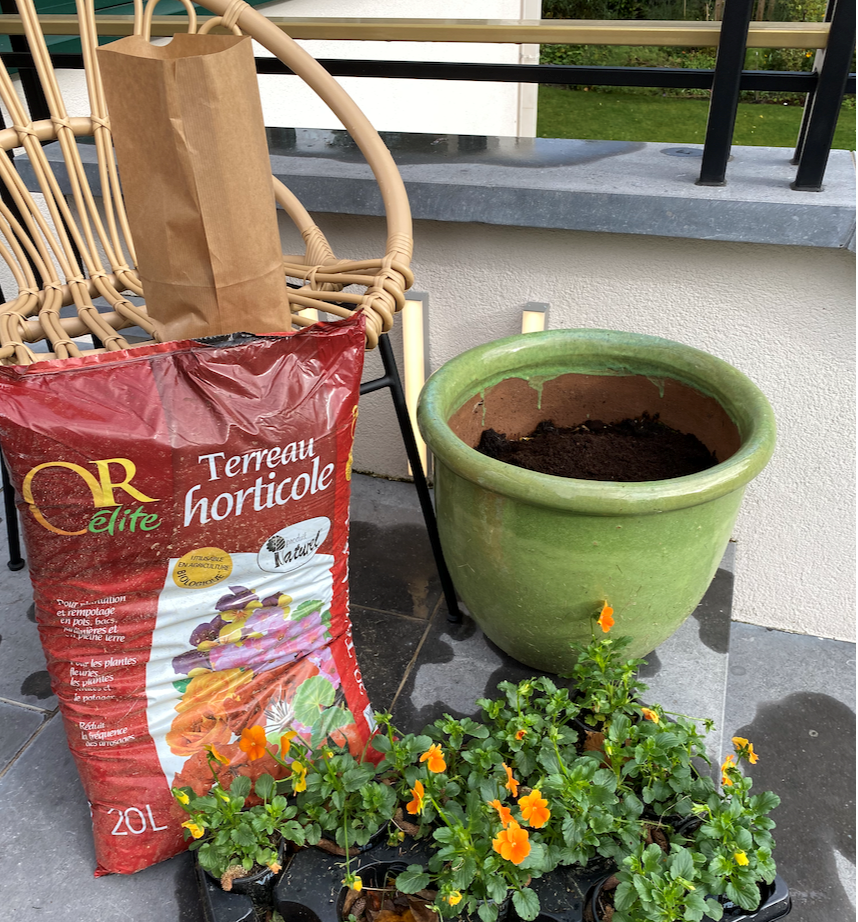 Add a layer of potting soil to reach the right level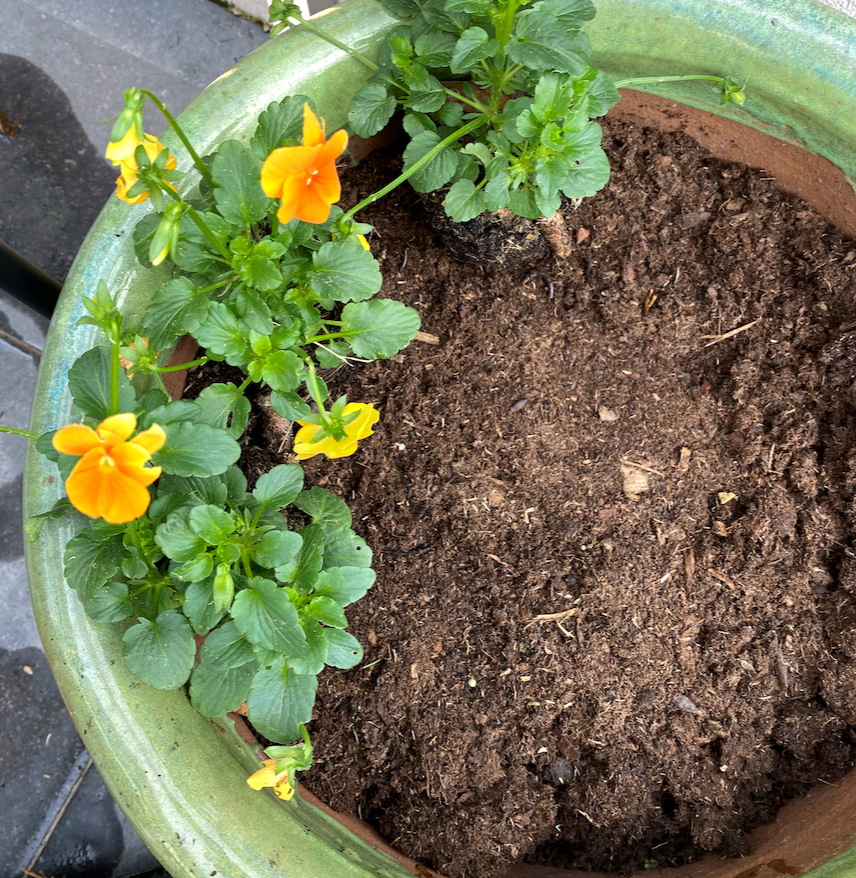 Distribute the pansies, leaving some space
Plant the tulip bulbs between the pansies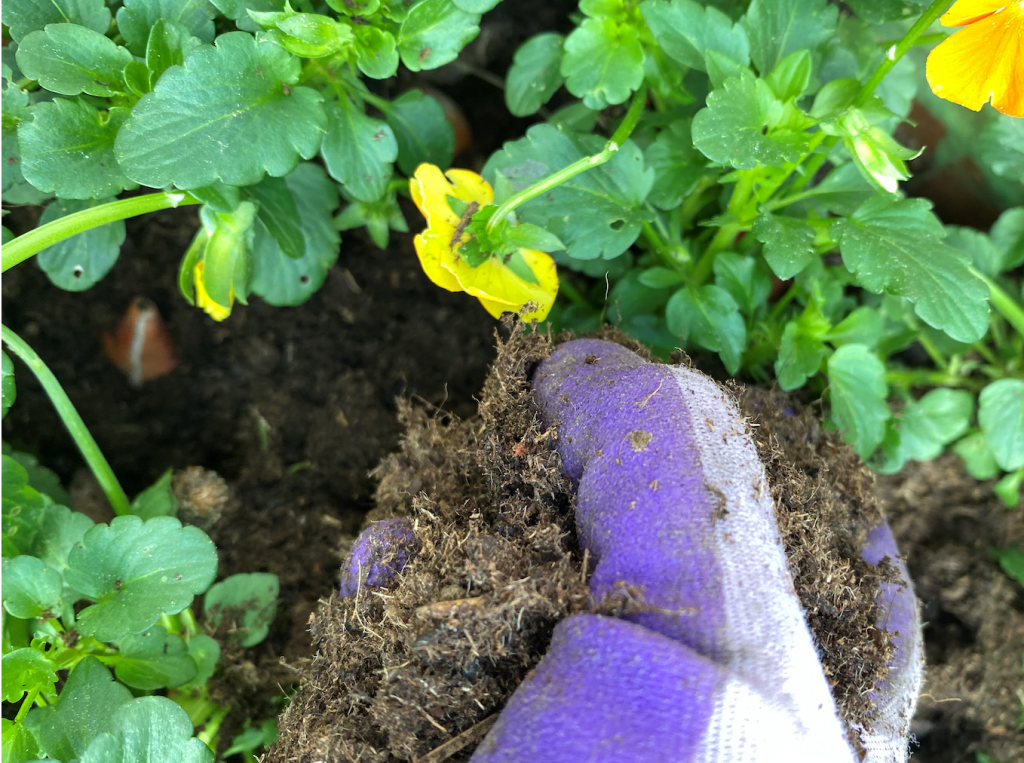 Top up with more potting soil
Now sit back and admire the pansies while you wait for the tulips to arrive in spring.
—————————————————–
DETAILS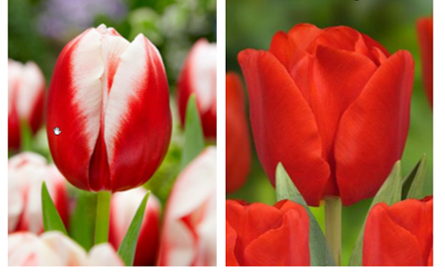 1 packet of 20 red and red/white tulip bulbs (size 10/11) – 15€
NOTE: If you buy 9 packets, the 10th will be free!
If you are interested in selling or buying some of these bulbs, please send an email to: anne-marie@demoucelle.com