collaboration teamwork & engagement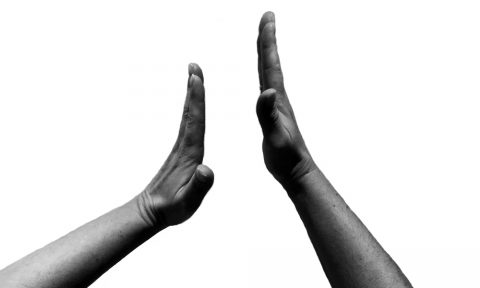 Your objectives
Strengthen ExCos & Leadership Teams

Get the best out of (people in) teams

Increase enrollment & engagement throughout your organisation
Your situation: sounds familiar?
There's a couple of people in the team that don't get along at all, and it's becoming a true issue for the entire team
As long as the company was performing well, the lack of 'teamness' was largely unnoticed. However, now that times are more challenging, it is becoming a true issue
There's too much 'personal positioning' and 'blaming others' going in the team – it has a negative impact on how people work together
The previous leader of the organization was very directive – people learned not to take any initiative – it felt quite comfortable to them. Now, with the new leader, they need to act as a real team – and that doesn't come easy
The members of the executive team don't seem very aligned – they should get their noses more in the same direction
Situation
Our client was a Belgian flagship company, leader of its sector. Results were difficult to maintain, leading to nervousness in the company. Morale was decreasing, and people and teams started to blame each other. The executive committee considered they were not aligned themselves on how to move forward. And they complained the leadership team was not taking up enough empowerment.
Approach
Demoucelle helped create alignment on 'the way forward'. The executive committee started by defining a clear business vision and clear strategic priorities. Then, the leadership team (i.e. the next level of the organisation), finetuned the vision . Demoucelle helped make sure it was a 'shared business vision', not a 'vision shared'. After that, Demoucelle trained and coached the company's leaders on 3 elements: (a) Develop their own unit's 'way forward'. (b) Inspire and enroll their own teams/ team members on this 'way forward'. (c) Create a spirit of positive and effective empowerment.
Result
Our client succeeded in consolidating results. Morale and can-do attitude were greatly enhanced. The CEO recognized the intervention with Demoucelle as a 'pivot moment'. It set the stage for a successful transformation.
Our building blocks
Books & Booklets - Workshops - Programs - Assessments – Surveys - Boost Seminars - Trainings - Train-the-trainer - Coaching – Bonding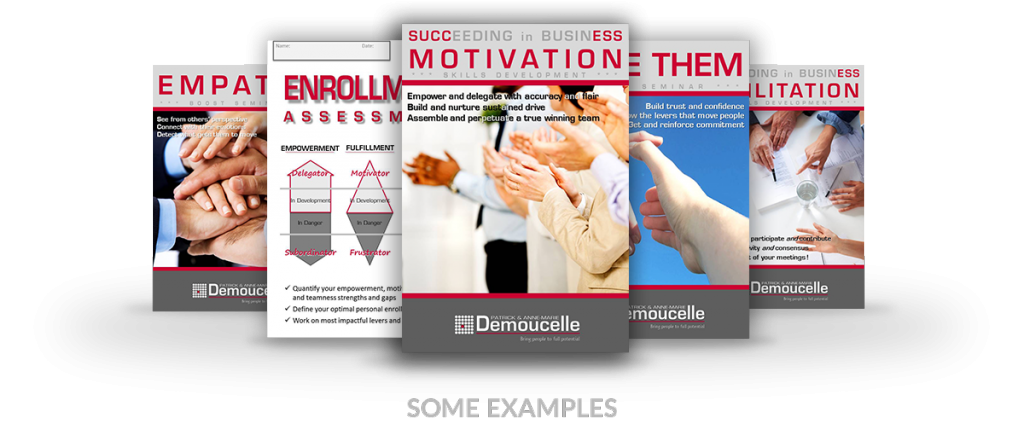 Enregistrer Enregistrer
Enregistrer
CEO, Belgian Large Co.
"Our extraordinary good cooperation in recent years has ensured that our company is now where it should be. Thank you for your unique participation to our wonderful corporate adventure"