resilience sustaining peak performance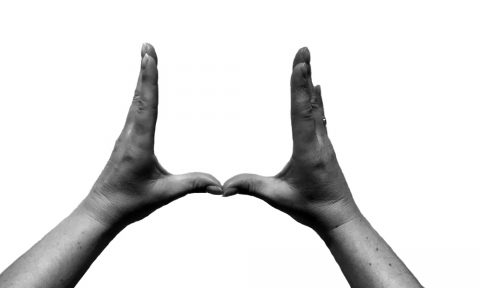 Your objectives
Get self (and teams) to sustained peak performance

Build your stress defenses

Monitor & manage sustainability across your talent pool
Your situation: sounds familiar?
Ambitious leadership style, with the desire to (continue to) perform (exceptionally well)
Very dynamic company spirit and high employee engagement
Signs from senior and middle management that 'workload is becoming too heavy'
Some people having a burn-out, or near to being in unsustainable overdrive
Brilliant people leaving the company as result of unsustainable lifestyle
Situation
Our client was a leading professional services firm, one of the leaders in its sector. It prided itself on tremendous growth, year after year. The staff was very ambitious with a great desire of achievement. Yet, too often, high performers were leaving in order to have a more balanced lifestyle. The Managing Director told us 'I'm not losing my sleep on business results, but on how to make sure my great performers thrive and stay'.
Approach
Demoucelle helped the company and its employees at individual and corporate level. We helped individuals get into the 'sustainable high performance zone' by working on 4 work streams. (1) Create awareness of current obstacles and burdens and identify how to deal with them. (2) Enhance stress tolerance and build personal defenses. (3) Embrace the right strategy to stay at or reach peak performance. (4) Work on the most impactful levers to get results. Initiatives were also taken at the company level. They focused on 3 objectives. (1) Identify and mitigate typical 'stress' factors. (2) Create an environment that helps build stress defenses. (3) Help managers lead and guide their team members for performance' AND 'sustainability'.
Result
The firm continued its impressive growth track record, while decreasing the number of high performers leaving the company. The sustainability initiatives continue to live in the company.
Our building blocks
Books & Booklets - Workshops - Programs - Assessments – Surveys - Boost Seminars - Trainings - Train-the-trainer - Coaching – Bonding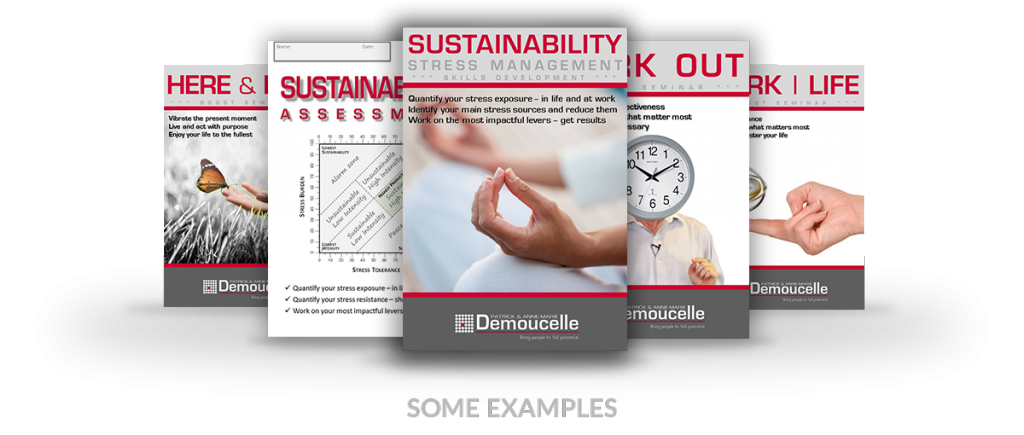 Enregistrer Enregistrer
Enregistrer
Our thoughts on Sustainability
Enregistrer Enregistrer
Enregistrer
CEO mid-sized pharma company
" The program was so specific and insightful. I loved that it was so incredibly actionable. For me, it has proved life-transforming! I'm so grateful to you! "