Power books
Books to help your personal growth and development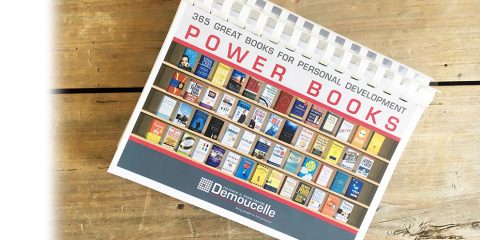 Books have the power to make you grow
Books are 'printed or written literary work', regarded as source of knowledge or understanding. Books, in all their possible forms (paper, digital), remain the backbone for education and learning. And books are the primary source of inspiration for personal development…
Power Books is a compendium of great personal development books. The ones that made us (and hopefully will make you) reflect and learn, think and understand, inspire and motivate. Power Books is a reference guide listing 365 books ("1-book-per-day") classified in 15 categories of personal development. And we like to dive into the content and share our likes and insights. So we have added in Power Books a series of 'book vignettes', describing all you need to know about 52 books we highly recommend ("1-book-per-week")!
Here is a glimpse of some of our favorite Power Books.  You will discover new Power Books every month on our website: stay tuned!
Power Books (the complete collection listing 365 books and detailing our 52 favorites) is freely available to all Demoucelle clients.
Book our services and get your complimentary copy!
This month: Empathy and Emotional Intelligence
  Personal development skills are extremely useful in the business world, where they are trained and taught in depth.
Here we review our three favourite books about Empathy and Emotional Intelligence.