The idea
The book 'The Charisma Myth' is for you if you would like to further develop your charisma. Learn about the typical mindset charismatic leaders adopt and the specific behaviors they use. 
Who will like this book
People who
would like to have even more impact 
have good content to share, and want to get it better across      
have always wondered what made charismatic people so 'special'
would like to become more inspirational
are eager to grow personally to the next level
 
What we like about the book
Very usable tips & trick
People can 'pick what fits them'  
Based on solid research
Very well written
Many examples   
Helpful summaries at end of chapters and end of book
 
 
What you will learn in this book
the 3 main pillars of charisma: presence, power and warmth 
the different charisma styles: (1) focus charisma; (2) visionary charisma; (3) kindness charisma; (4) authority charisma
the typical physical and mental obstacles to being charismatic, and how to overcome them 
the key elements that will help you come across as being charismatic, eg. how to create a great first impression, what body language to use,  
Extracts
"Imagine that your life would be like if you knew that the moment you entered a room, people would immediately take notice, want to hear what you have to say, and be eager to earn your approval"
 

"Three quick tips to gain an instant charisma boost in conversations: (1) lower the intonation of your voice at the end of your sentences; (2) reduce how quickly and how often you nod; (3) paus for two full seconds before you speak"
 

"When you're fully present, even a five-minute conversation can create a "wow" effect, as well as an emotional connection"
 

"One CEO told me that 'the most effective thin you can do for your career is to get comfortable being uncomfortable'"
 

"What impact people isn't the words or content used. Rather, they remember how it FELT to be speaking with you"
 

"Broadcasting too much power can come across as either arrogant or intimidating for some people "
Don't hesitate to contact us if you want to get our thoughts on 'Charisma'.
You can find "The Charisma Myth" on Amazon and other online bookstores. Click on the image to shop: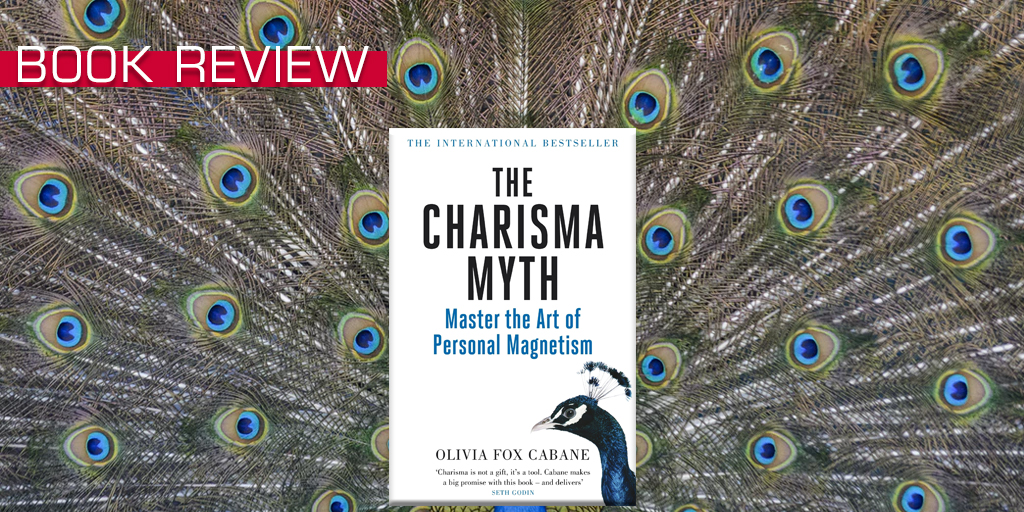 TITLE: The Charisma Myth – Master the Art of Personal Magnetism
AUTHOR: Olivia Fox Cabane
Olivia Fox Cabane is columnist for Forbes and The Huffington Post.
She is often featured in media such as The New York Times, Bloomberg or BusinessWeek.
Cabane has taught a course at the Haas School of Business, University of Berkeley.
Cabane was the youngest person ever to have been appointed Foreign Trade Advisor to the French Government.
PUBLISHER: Portfolio Penguin, 272 pages (2013)