Do you want to push your boundaries and support research to find a solution for Parkinson's disease?
Run with us on May 19th during the 20 km of Brussels. Don't wait and register now!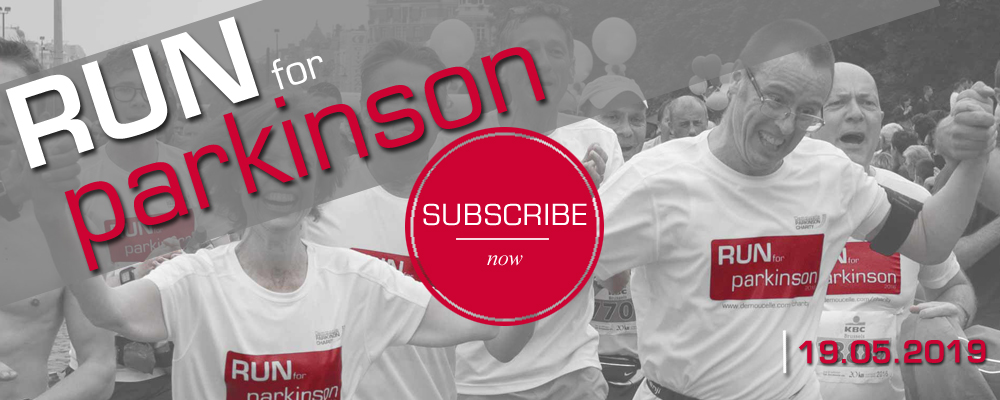 History
Run for Parkinson was launched in 2015. Patrick Demoucelle, living with Parkinson's disease for 10 years then, decided to run the 20km of Brussels in order to raise funds for Parkinson's disease.

240 people enrolled in the initiative and ran together with Patrick. Many organizations and companies got engaged and supported Run for Parkinson.

The first Run was a big success and therefore the event was organized again in 2016, 2017 and 2018.

In 2017, other Parkinson patients joined Patrick and ran the 20km for the first time. This tradition was continued. Almost 700 runners joined us with the colours of Run for Parkinson in 2018.
Run for Parkinson 2019
Our ambitions for this 5th participation are gigantic! This year, several Parkinson superheroes will try again to run the 20km at our side. They will take up this challenge because they want to raise funds to find a cure to Parkinson's disease.
Together, they hope to put Parkinson's disease in the spotlight and give hope to the 40,000 Belgian patients living with Parkinson's.
Help them and register now. Once registered, create your personal fundraising page and share it with your friends, family and colleagues to be sponsored!
Contact us for more info or check our website.
Thank you!