Know how to systematically organize effective and decisive meetings
November 19th & 20th 2019
from 9 am until 5:30 pm

At Demoucelle's
Kraainem

1250€  for the 2 days, incl. lunch and drinks
How happy are you with the meetings in your company?
Their number?
Their effectiveness?
Their energy level?
Over the last years, we have been called in by more than 100 companies to facilitate their most critical meetings. When the stakes are high. When stakeholders with very different opinions need to get aligned. When time is of the essence.
We are called by the leaders of those companies because they know our meeting facilitation will lead to maximum value created in a minimum of time. And that it will create more cohesiveness and alignment in their team. 
Interested to know how to facilitate important and decisive meetings? We open our book and share our secrets with you for power facilitation. Be prepared to be impacted and to become impactful. Your meetings will never be the same as before.

Investing 2 days in this training is NOTHING when you compare it to the benefits you will get out.


The benefits
Fewer and shorter meetings, freeing up massive time

Higher success rate and superior decision making with lasting impact

More energized participants, committed to implement what was decided

Your enhanced reputation as a skilled leader who gets things done and people aligned


The participant's profile
An audience eager to learn about 'getting things done together with others'


The trainers
Anne-Marie Roumieux-Demoucelle is a professional facilitator, trainer, and coach to executives and executive teams. She has extensive personal experience at executive and board level.  

Patrick Demoucelle is a professional facilitator, motivational speaker, and executive coach. He has worked 25 years in top management consulting.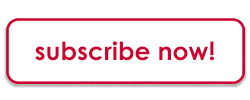 Very limited number of spaces!
Seminar in english.


Contact us: info@demoucelle.com
---