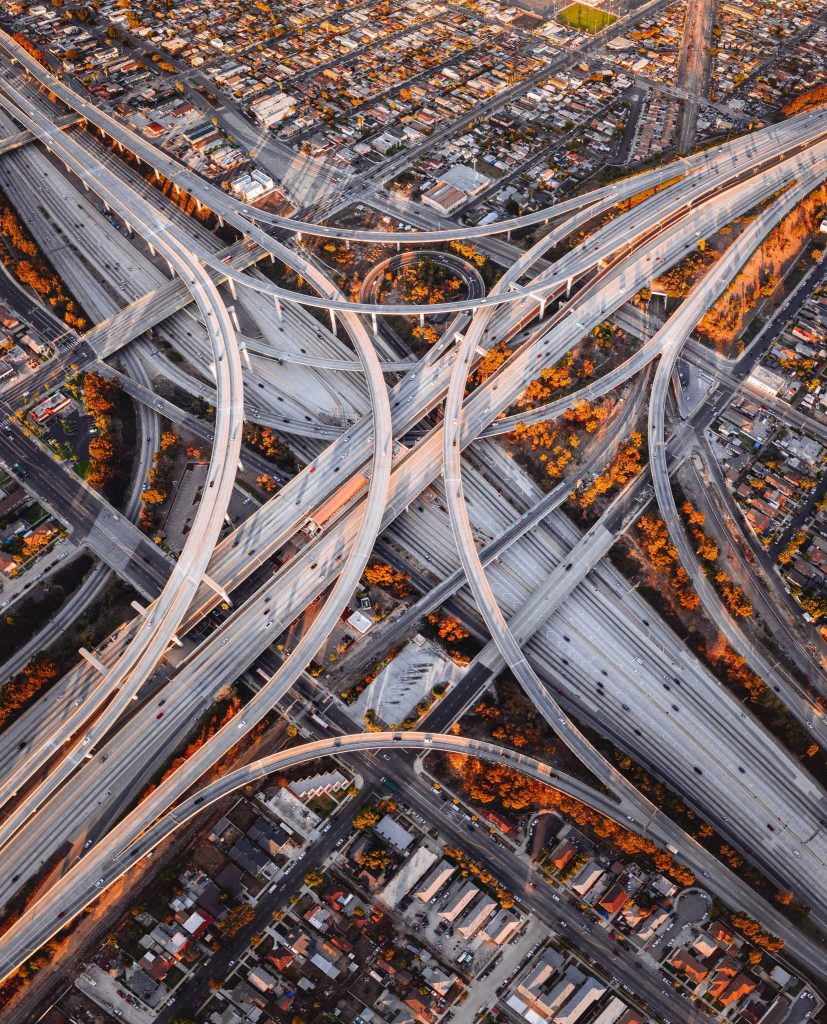 No individual is an island. No business works in a vacuum. The Covid-19 pandemic has revealed, in case any of us had not realised, just how interconnected we all are and how complex our societies and economies have become. 
The global challenges and opportunities we face can seem overwhelming, however we have attempted to create some kind of order and prioritisation by synthesising the many changes already underway into our top 36 Global Trends.
These are the trends that we believe will fundamentally impact and shape the decade ahead. We made our selection after an extensive literary review of major research publications from think tanks and other organisations, and stress-tested our list at some of our most recent visioning and training seminars with clients, as well as with some top strategy consultants.


The 36 Global Trends we have selected cover nine categories: Individual; Education; Demographics; Environment; Society; Politics & Government; Technology/Digital; Economics & Finance; and, Regional Powers.
No list is perfect. No single model is universal nor universally accepted. Indeed, the choice of words alone could be subject to endless debate. The reality is that there is no such thing as a right/wrong answer, no one single list of trends.  With that disclaimer, we offer you our view of the 36 most significant global trends and, in recognition that certain industries are facing particular changes, we have added a further 25 trends as a 'footnote'.
We hope that our list sparks your interest and encourages you to do research of your own to establish which trends are most significant for you personally and professionally, as well as for your team and company. For ease of reference, you can downloand our list by clicking here.
We would welcome your feedback, comments and reactions.  Let's open the debate!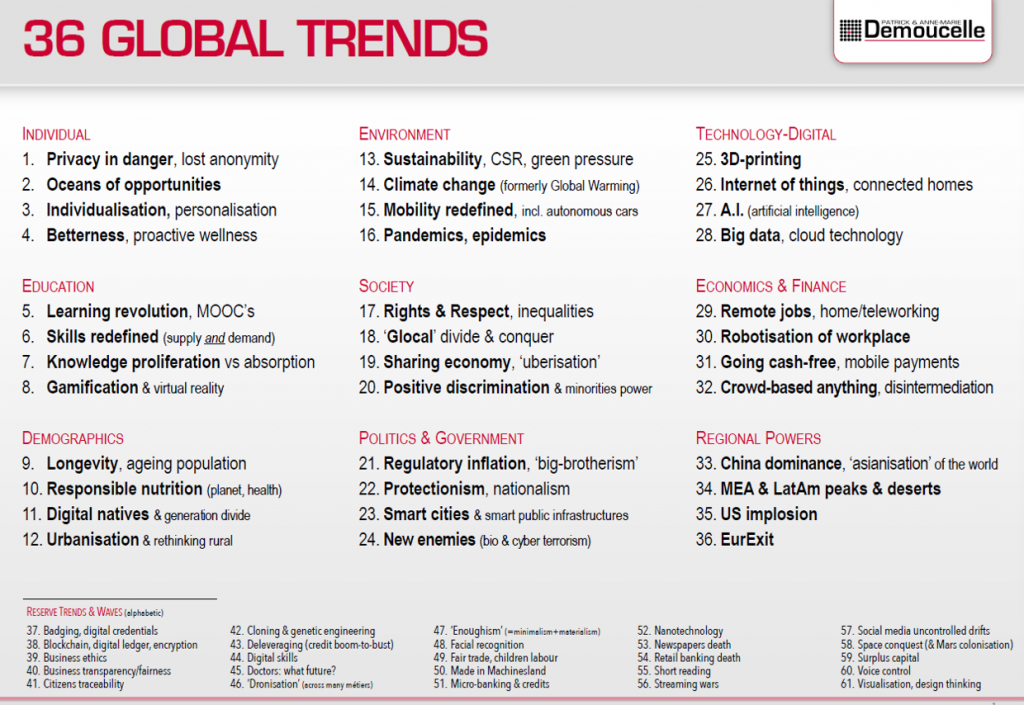 To download a .pdf infographic of our 36 Global Trends, click here.
To know more about why trends matter, click here.
To find out how to identify and stay on top of new trends, click here. 
To take our quiz to find out whether you are 'On-Trend', click here. 
To find out about our transformational Openness, Visioning and Effectiveness (OV&E) seminars, click here.
---
Photo by Denys Nevozhai on Unsplash