You also have that 'ever growing reading list'? Your mailbox filled with shortcuts to great articles you'll read 'when you have time'? A whole stack of books piling up in your office or next to your bed? And you just don't have time to read them? Or perhaps you are reading a lot, and you have started to wonder if you might be reading too much… It's all interesting stuff – but you read so much that you don't have the time to use what you read about… Here are 3 tips you might consider worthwhile to catch up on reading, with impact.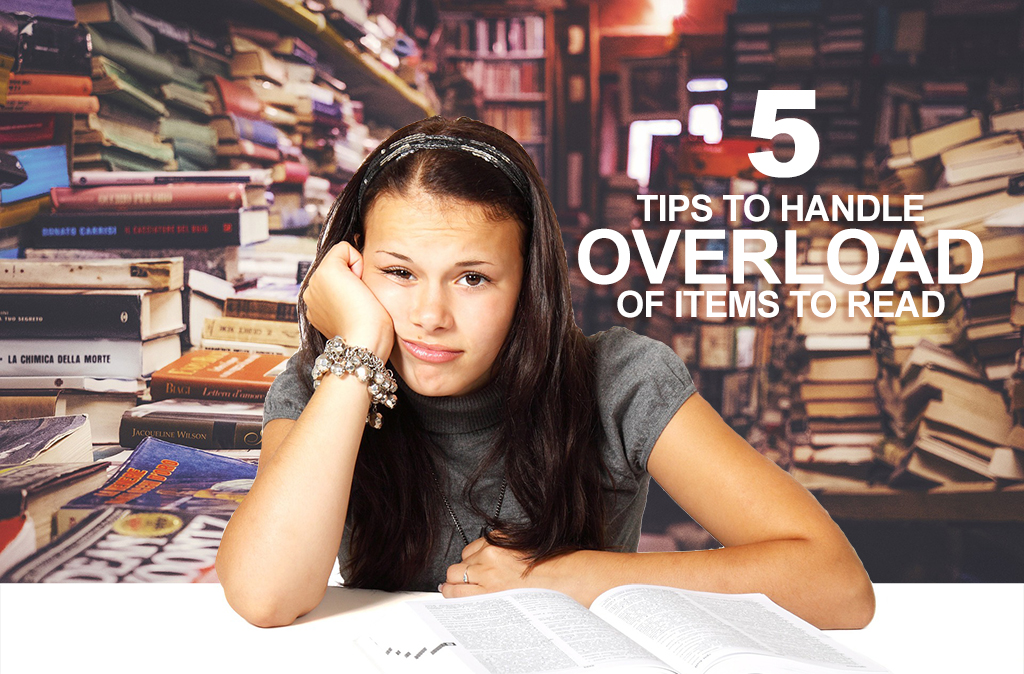 1. Focus
Reduce your subscriptions to newsletters to the strict minimum. Only keep the best references – a very limited number – those where almost each time you think "waw – that was interesting". Eliminate all other subscriptions. It'll save you ample time: no wasted effort browsing through all the titles of those less-interesting newsletters. In addition, it will reduce your stress level: gone that feeling of "oh my goodness – I'm so bad – look at all those articles I still haven't read"
 
2. Listen
Quite some magazines have audioversions of their issues. And there are many audiobooks out there. For those driving by car or by public transport, why not listen to the audioversion of your magazine or book while going to your next destination? You could even do so when you are in a waiting room! A great and energizing use of otherwise 'wasted' time.
 
3. Combine 
We like the concept of selecting a 'topic of the month' (or 'of the year') and proactively seeking and reading articles and books related to that topic. By reading several texts on a same subject, things start to make 'much more sense', and the learnings are anchored much more deeply. Resulting in a much higher probability of at least one take away that you will really act upon.
  
We wish you a great time reading – with impact!